Hot Bottomless Cup Service
Show customers and guests your appreciation with premium, unlimited coffee drinks!
Ideal for corporate events, weddings or banquets.

Everything included:
2 hours unlimited coffee drinks
Barista
Premium coffee beans
Flavoured syrups
Set up and tear down service

*Additional hours/baristas available*

Add ons:
Customized drinks
Coffee airpots
Gourmet tea selection
Decaf espresso
Vegan/lactose free options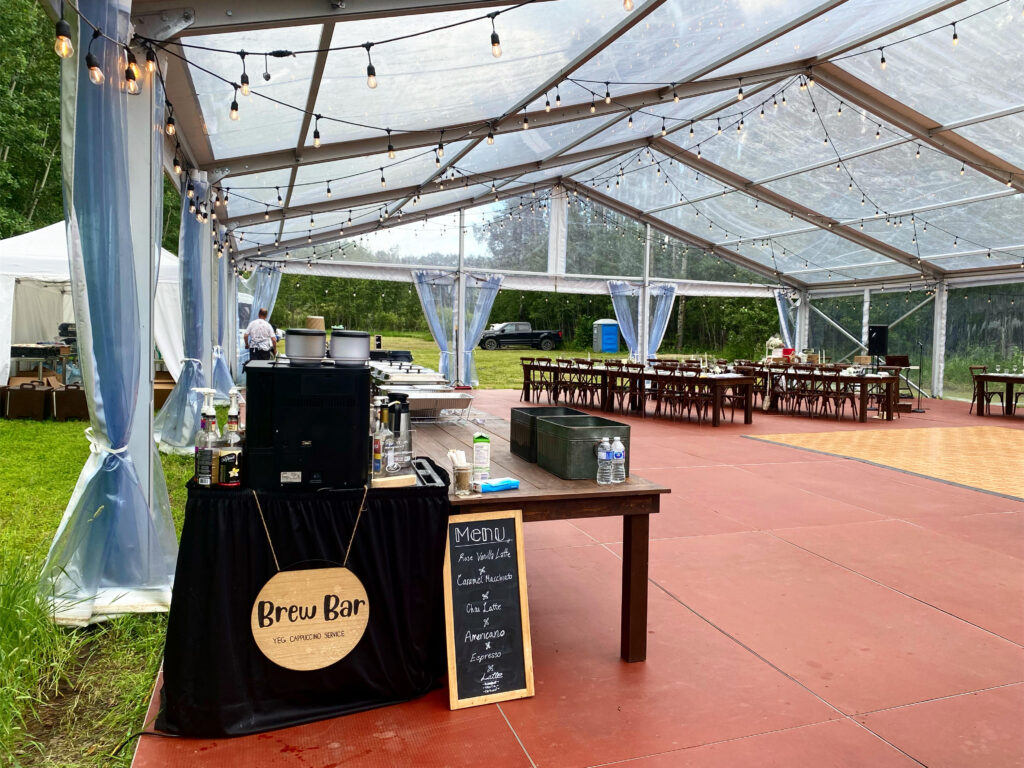 Brew Bar Iced Coffee Service
Brew Bar by YEG Cappuccino Service is the perfect way to add a unique and trendy addition to your event. After all, who doesn't love Iced Coffee? Our Brew Bar menu includes specialty drinks such as "Iced Vanilla Rose Latte", "Creamy Cold Brew" and "Iced Caramel Macchiato". We even have Strawberry Lemonade for non-coffee drinkers!
Brew Bar includes all the same features as our Hot Service, and is also Bottomless Cup
*Brew Bar Iced Coffee Service can be added on to our hot coffee service as well. Please inquire about our combo service for a hot + cold menu